100 g
Regular price
Sale price
€3,35
Unit price
per
Sale
Sold out
Have you ever wanted to teach your dog how to sit, stay, or roll over? Or maybe you're just looking for a new way to reward your pup for good behaviour. Whatever the case, Beef Burgers with Superfoods have got you covered. If your dog needs a little extra boost of minerals and vitamins in their diet, our superfood recipes are a great option. We've included all the good stuff—from blueberries to spinach—so you can feel good about what you're feeding them. Beef Burgers with Superfoods Benefits: - 100% Real Beef - High in Fibre and Vitamin C - Perfect for training days and walks - Raw feeding friendly Suitable for puppies over 12 weeks old. Please always supervise your dog while feeding, and make sure fresh, clean water is available.
Net weight - 100 g
Manufacturer - SANADOG
Country of origin - Germany
Siuntimas ir grąžinimas

Omniva paštomatu įsigytos prekės bus išsiųstos jums per 2 d. d. (arba apie pristatymo terminus informuosime atskiru laišku).

Nekokybiškos, siuntimo metu pažeistos ar nepatikusios prekės gali būti grąžinamos.
Naudojimas

Saugoti nuo tiesioginių saulės spindulių, neatidarytą pakuotę laikyti normalioje kambario temperatūroje.
View full details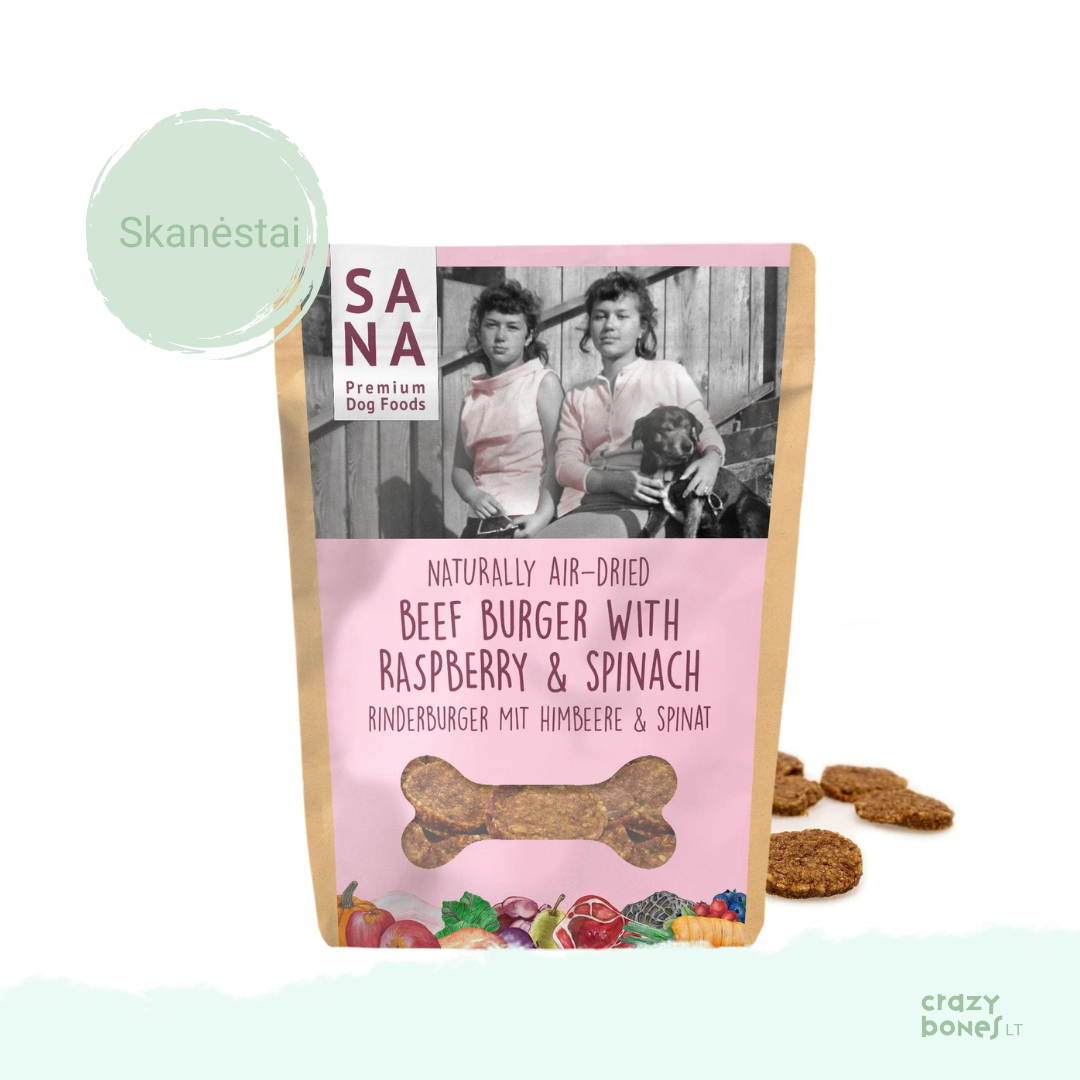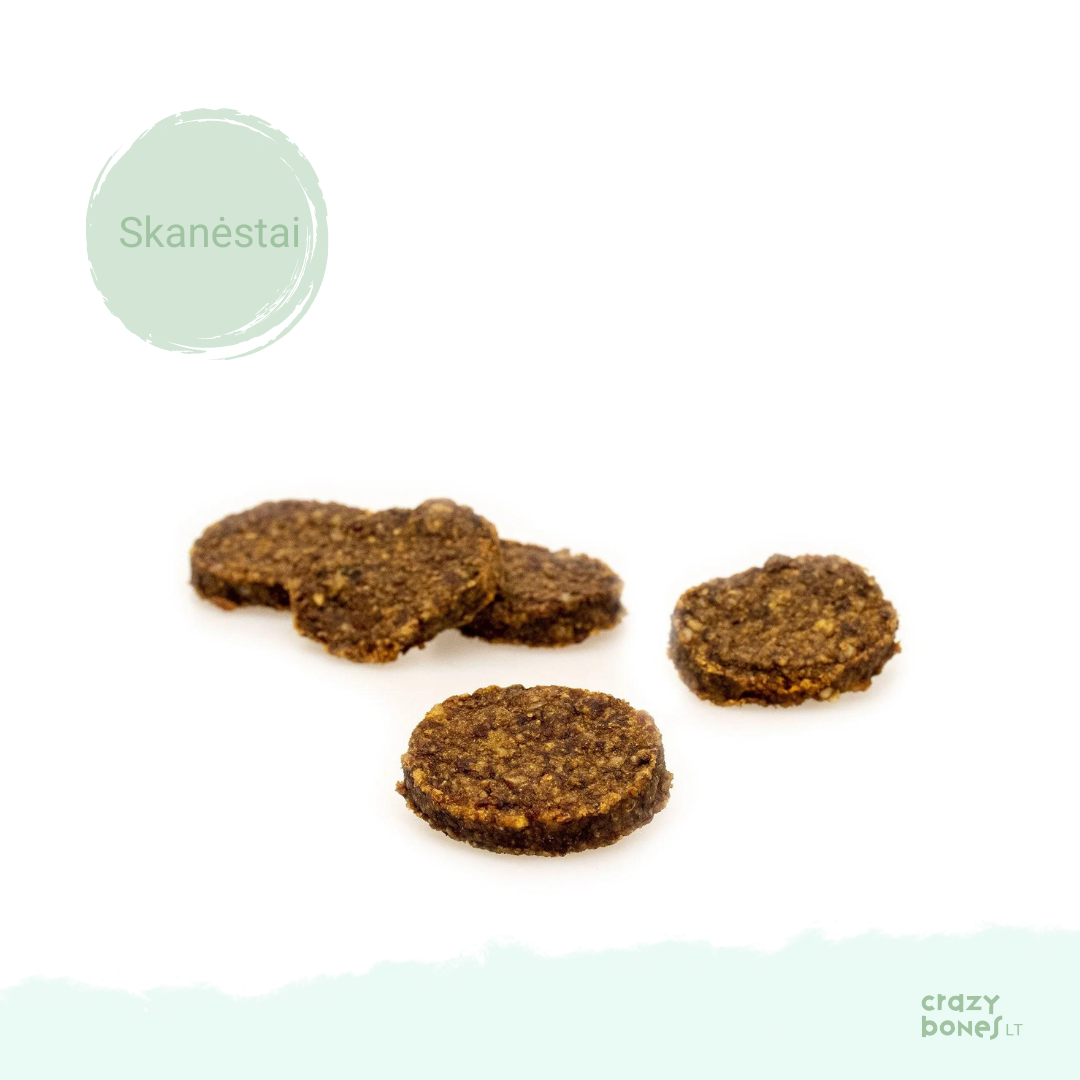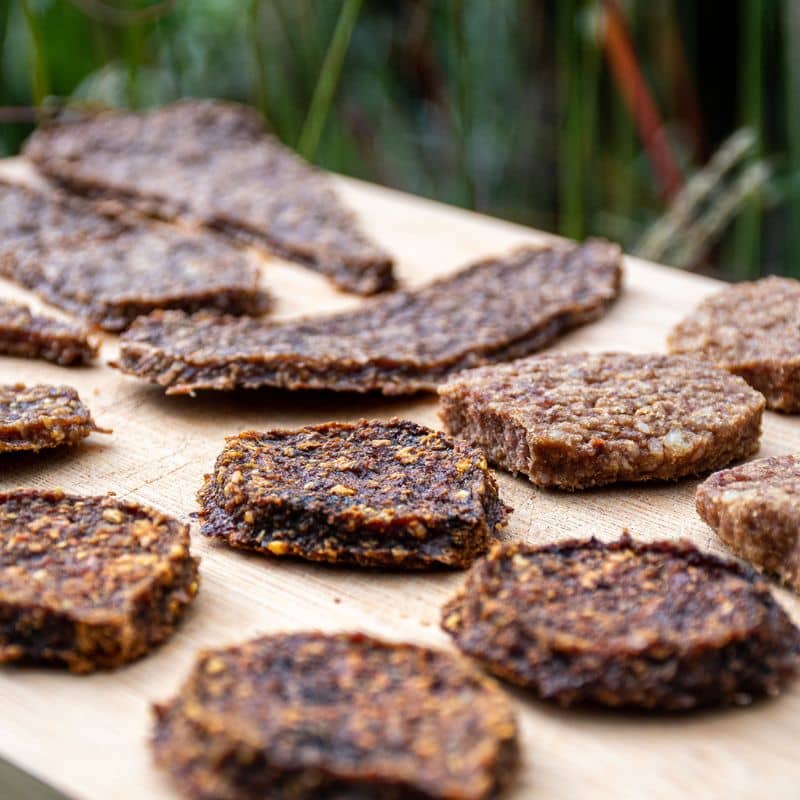 Super skanėstai šunims!
SANADOG tai natūralūs ir rūšiai tinkami šunų skanėstai, pagaminti iš rinkoje parduodamų šviežiausių ir itin aukštos kokybės ingredientų - šviežios mėsos ir žuvies, sveikų subproduktų, šviežių vaisių ir daržovių, taip pat aukštos kokybės aliejų ir natūralių mineralų.

Visada vengiame žemos kokybės ingredientų, tokių kaip gyvulių ir mėsos miltai, grūdai, užpildai, dirbtiniai vitaminai ar konservantai. Niekuomet nenaudojame pramoninių procesų, tokių kaip ekstruzija ar šaltasis spaudimas, kurie žymiai sumažina maistinių medžiagų kiekį pirminiuose ingredientuose. Visi SANADOG gaminiai supakauti į aukštos kokybės ir tvarius popierinius maišelius su užspaudimu, ilgesniam skanėstų šviežumui išlaikyti.